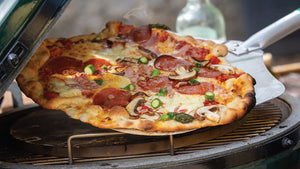 [BASICS] How to BAKE on the Big Green Egg
---
Busting at the seems to Bake something on your Big Green Egg?
Well, buckle up because we're about to break it down!
Baking on your Big Green Egg is as easy as pie (or pizzas, cookies, cakes, breads or brownies). The combination of precise temperature control and heat retention in the ceramics create the perfect environment for refined baking.
---