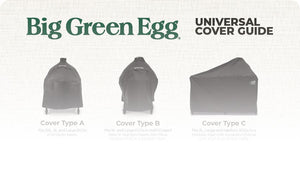 [FREE DOWNLOAD] Big Green Egg Covers Guide
---
You wouldn't leave your firstborn to battle the outdoors alone, so why would you leave your EGG to fend for itself out in the elements?
Keep your Big Green Egg looking like new with a heavy-duty, ventilated, and weatherproof cover that's designed to resist fading and offer increased durability even in the most extreme temperatures.
DOWNLOAD our Universal-Fit Covers Guide and find the perfect fitting cover for your EGG setup.
DOWNLOAD
---