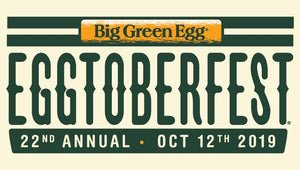 GRILLED DONUT HOLES w/ MAPLE BOURBON WHIPPED CREAM
---
INGREDIENTS
24 donut holes
1 cup Heavy Whipping Cream
2 tbsp sugar
1 tsp vanilla extract
2 oz maple-bourbon
INSTRUCTIONS
Set the EGG for indirect cooking at 550°F/275°C.
Combine the bourbon, sugar, vanilla extract, and heavy whipping cream in the bowl of your stand mixer.
Using the whisk attachment, beat the cream on medium to medium-high until soft peaks form. About 3 - 5 minutes.
The result should be light and fluffy.
Take your donut holes out of the package and place them directly on the cooking grid and grill each side for about 1 minute to caramelize the sugars.
Pipe or spoon the whipped cream on top of each grilled donut hole.
Enjoy!
---